Last week we jumped into the lycra and got on our bikes – but this time we did it for a great cause!
On Friday 27 May, our team at Bravure participated in the Variety Spin4Kids event, supporting kids who are sick, experiencing disadvantage or living with a disability. Collectively, over 20 employees kept the wheels of a stationary spin bike turning as fast as possible (believe us when we say – as fast as possible!) for over seven hours, raising $3,067 for this wonderful charity.
The main event of the day saw Alex and Tom battling it out against 18 other Company Directors in the ultimate CEO Spin Off. It was a competitive field but a huge congratulations to Tom for taking home the trophy!
We also received a message from Brooke Bell, Events Manager at Variety;
"Variety would like to send a huge thank you to Bravure group for being part of the 2nd Variety Spin 4 Kids. Bravure Group not only registered 1, but 2 teams to take part in the day and raised a fabulous $3067 to help kids who are sick, disadvantaged or have special needs. Variety can't wait to hold this event again next year and hope to see the Bravure Group back to spin it out again!"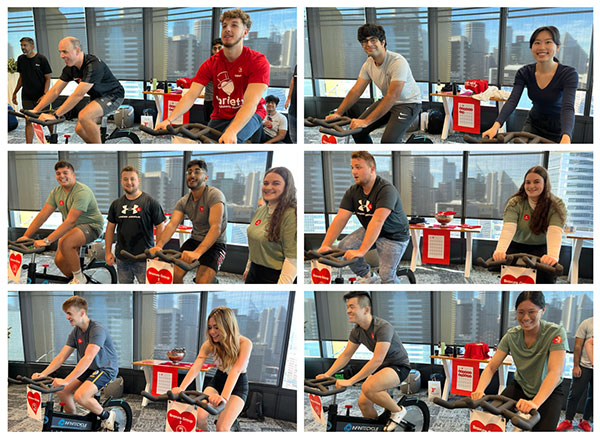 We are proud of our team and everyone who donated. It was an honor to take part in this amazing event and be able to contribute towards the efforts of Variety Spin4Kids.